In Memoriam RALPH JOHN CHENERY 1927-2009
By Ken Pearce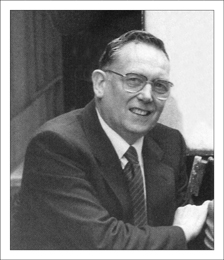 The death of Ralph Chenery on May 6th has deprived our Society of one of its
                   most loyal and long-serving members.

                   Ralph became a member in 1962: his father Norman was already Minutes Secretary
                   and Visits Organiser. Ralph himself was soon elected to the Committee, and appointed
                   Deputy Chairman. Following Norman's death in 1980 he took over his father's duties, 
                   and did so with great diligence for the next twenty-five years.

                   His Summer Outings Programme always began with a guided walk round part of London,
                   for Ralph was also a prominent member of the London Appreciation Society. He served
                   on their Committee, conducted tours and gave talks.

                   In the course of a quarter of a century he organised many coach tours for us, and would
                   usually give a commentary on the places we passed through. He also represented our
                   Society on the Conservation Panel that advised the local authority on the Grand Union Canal. 
                   We honoured him with Life Membership in 1990.
                   Let the last word be from his nephew, Adrian:


                    He was always very generous, and full of tall tales
                   about splendid people, places and events.  He had,
                        as did the rest of the family, an infectious 
                   enthusiasm for history, along with a talent for good
                   living and bonhomie.  He was conservative without
                   being hidebound, patriotic without being insular, 
                   and a credit to his family, his town and his nation.

© The Uxbridge Record

Return To Home Page